We crossed a port at 4,000 metres above sea level, a spectacular road and still arrived some time before, around 5:30 in the morning. We took a taxi and had a hard time finding it, the Bogota terminal is quite big.
When we arrived at the accommodation, there was no sign, they didn't open the door and they didn't take the phone. We had booked it through Booking, it's located in Chapinero but a bit further south than the first time we arrived, in a dead end street. After a moment of fright they answered us by another phone different from the internet one, by which they had asked us the time of arrival by message. We did not like what happened but it seems that the accommodation is correct and we have stayed. There is a commercial street two blocks away full of shops and people.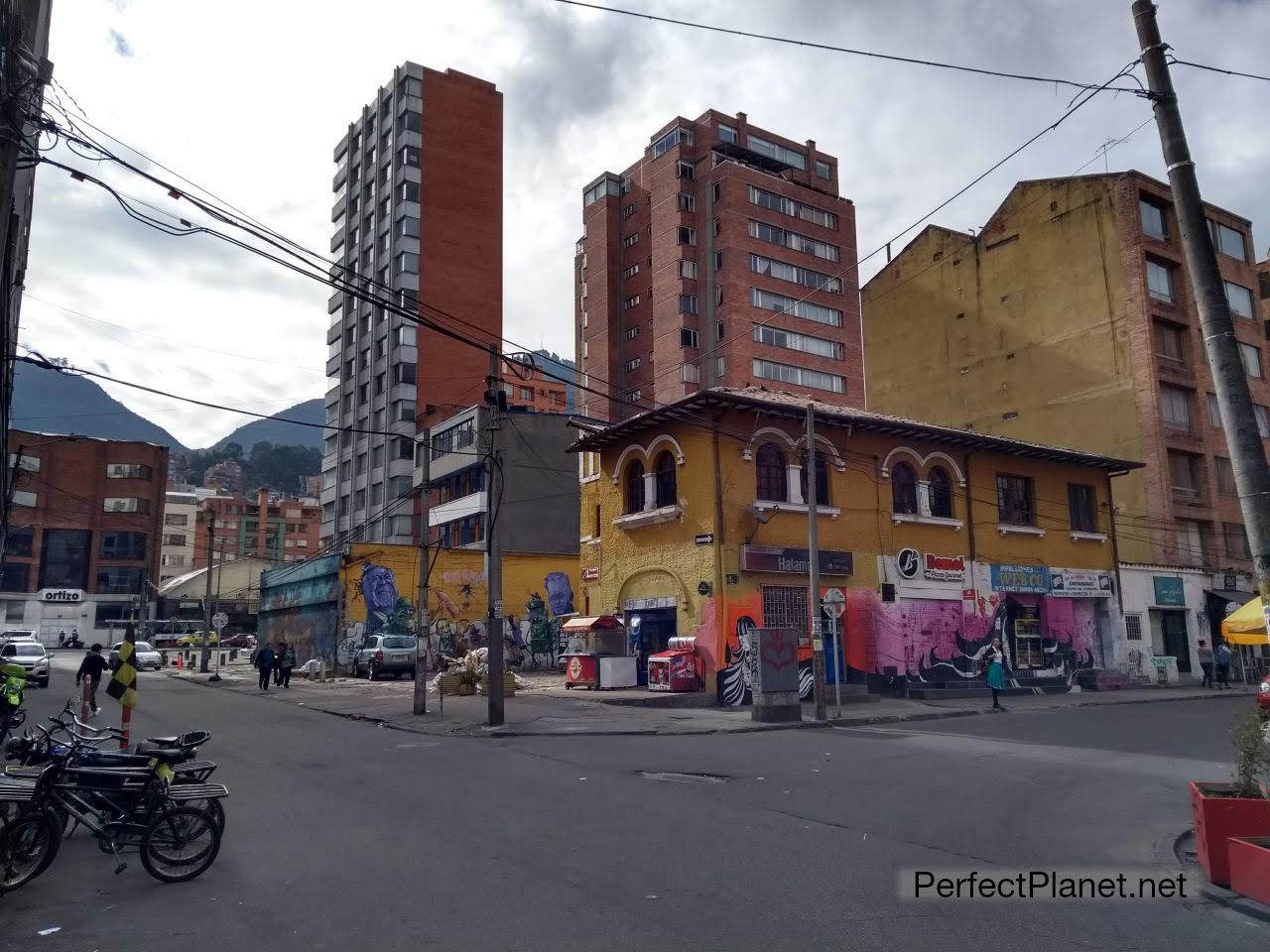 Chapinero Bogota
The room is not available so we are going to have breakfast but we didn't get it right, the tamale is very bad. Nothing to do with San Gil's.
We decided to go up to Cerro Montserrate and we called the taxi that had brought us from the terminal, it was not a good idea, Bogota is a city of almost 10 million people and the traffic is tremendous, it is stuck and it arrives late.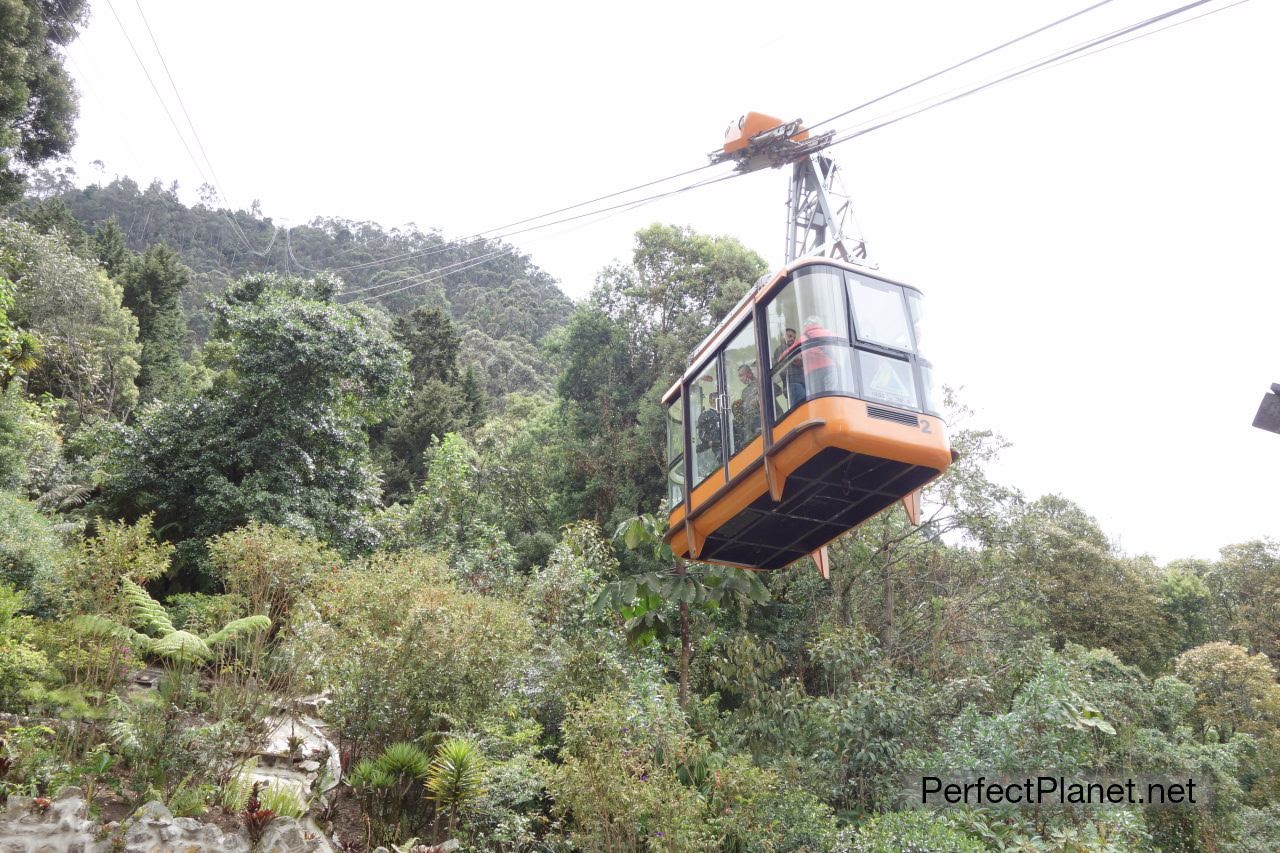 Cable car to Montserrate
We went up by cable car, you can walk up but we are very tired and do not recommend going up on foot if not on weekends because of robberies. The view from the hill is very good. The city is enormous. There is no end to it.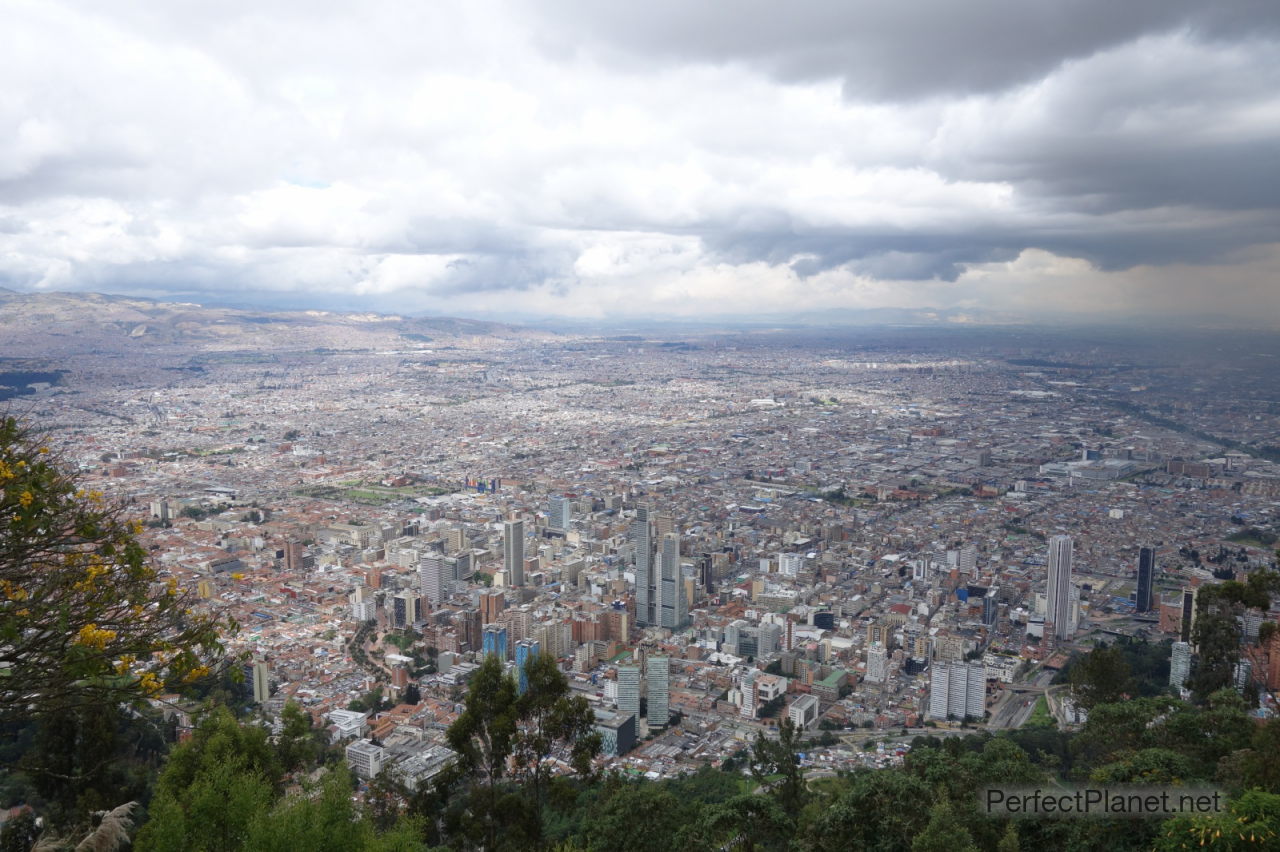 Views from Cerro Montserrate
We go down the hill and return to the lodging to rest a little. For this we take a taxi, be careful with the turns when you pay. Before we decided to take a red and a delicious chocolate croissant near the hostel.
In the afternoon we decide to walk to the Zona T, it is one of the most luxurious areas of Bogota, the further north of the city the safer the neighborhoods are. It is a commercial area full of varied restaurants (there are almost no Colombians) with live music and luxury brands. There is a shopping center where cars are inspected with dogs and armed agents.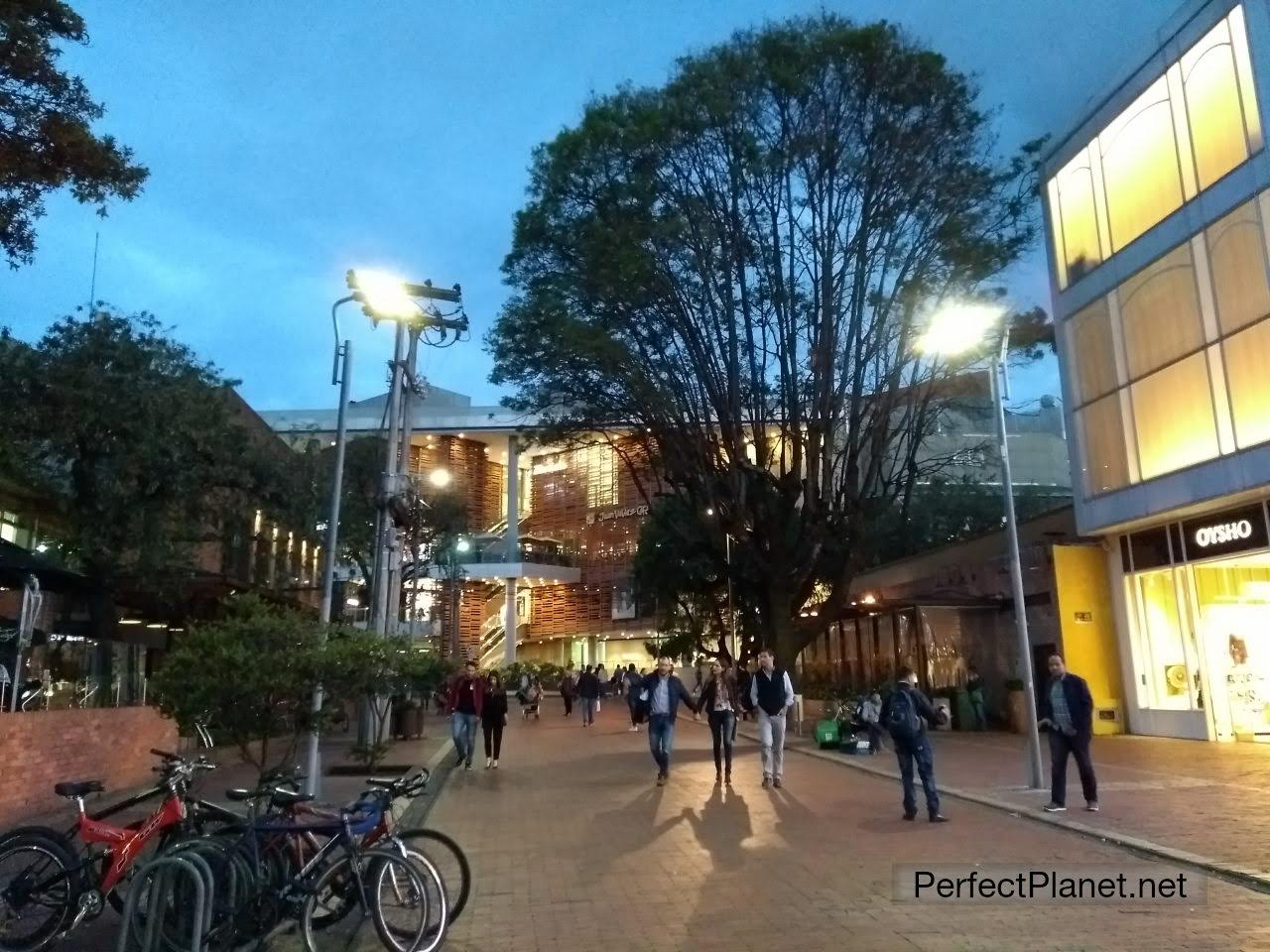 Zona T Bogota
After dinner we return by taxi, we have not been recommended to walk back at night, it only costs us 6,000 COP.
Breakfast: Avellana Restaurant 20.800 COP.
Taxi 18.300 COP from the Terminal to the hostel in Chapinero.
Taxi 12.000 COP from Chapinero to Cerro Montserrate.
Cable car Montserrate 20.000 COP per pax round trip.
Taxi back to Chapinero 18.000 COP.
Beers Zone T 8.000 COP each.
Dinner: Vapiano Restaurant 72.000 COP (italian pizza)
Accommodation: Hostal Olé mi Casa 100.000 COP room with bath for 3 pax.